Video Converter - Introduction
This is a free video converter. Video to Video converter is a software for converting between various video and audio formats. Today there are a lot of different video and audio formats, different devices support various video formats, therefore in order to watch video and audio material on different devices you need to convert it, which means to adjust it to the device being used.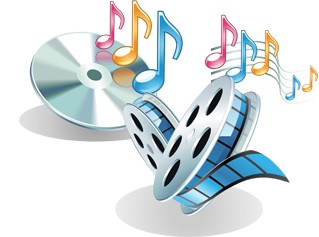 Video converter which we present is feature-rich and allows you to convert almost all existing formats. It is possible to convert video and audio files to DivX or XviD format for watching movies on TV, HD formats for LCD, Plasma TVs, almost all types of mobile phones, android, iPhone, iPod, iPad, to prepare videos for the internet, conversion/authoring of video DVD formats, QuickTime, convert for uploading to YouTube, various rare and specific codecs etc.
The Key Features of Video to Video Converter Include:
Video converter is free software
Supports over 200+ of input formats
Supports over 700+ of output presets
Video converter supports a large number of output video formats: AVI, DivX, Xvid, mpeg-4, AVC/H264, mpeg, mpeg2, MOV, WMV, 3GP, 3GP2, MKV, WEBM, SWF, FLV, RM, ASG, GIF, DV...
Supports many output audio files: mp2, mp3, aac, ac3, wav, m4a, Vorbis, 3gpp, flac, mmf, iff, au...
With video converter you can convert almost all existing video and audio files
Easy to use
Has a built-in high quality DVD Ripper that supports foreign languages subtitles
Video Joiner with which you can combine multiple movies in one video and convert.
Has a built-in Video Splitter with which you can cut out parts of the video that you find interesting, so you don't convert the entire video
Commercial Remover Tool
Video to Images Tool
Video to Thumbnails Tool
Images to Video - Picshow Tool
Converting video is reliable and fast
You can also convert to DVD video (supported DVD Authoring)
Embedded tools for burning video DVDs
Support for subtitles (internal and Vobsub Filter)
Video presets
Basic video filters can be applied before conversion
Watermark for converted videos
Shapshots
Live preview
There is also a portable version of the video converter
Main languages are supported